Collaborative Care That Treats the Whole Person…
Giving You a Lifelong Relationship with Your Health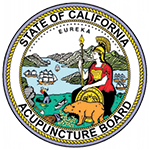 Are you ready to make a commitment to your health?
At Pure Health Alliance, we empower you to make a proactive commitment to your health through evidence-based medicine. We offer acupuncture, kinesiotaping, cupping, Tui Na massage, diet and lifestyle recommendations, and more to help you meet your health goals and feel your best.
We specialize in but are not limited to…
Sports Medicine & Orthopedics
Treatment for injuries involving your body's anatomy and function.
Stress Management
Treatment to reduce stress, anxiety,
and depression.
Preventative Care
Treatment to help prevent ailment and injury.
We don't treat ailments we treat the whole person.
We start with a thorough consultation to understand your needs & develop a treatment plan around your goals.
We perform treatment tailored to your needs and goals to help you achieve balance and feel your best.
We create a personalized plan you can follow at home to sustain the effects of treatment between visits. 
"
"Hey Dr. C, I was able to get through my chemo and I want to thank you for the treatment. I'm resting at home today and not feeling as fatigued and miserable as I usually feel post-chemo. Thank you for the ongoing support and see you next week!"
– T. C.
"
"Hi Dr. Chang, Just checking in to let you know that I feel awesome. I have not been sick since I started seeing you. Even with all of the travel I have been doing I have not caught anything! Thank you!"
– P. S.
"
"After knee surgery to repair my severed anterior circulate ligament (ACL) I was left with numbness and weakness in my knee. After treatment by Dr. Chang, I recovered sensation and strength in my knee and was able to resume the my active life style. I'm grateful to Dr. Chang and highly recommend her as a competent clinician."
– J. S. 
"
"Dr. Chang is a fantastic and knowledgeable acupuncturist. I saw her for about 2 months for an injury in my right shoulder and neck. I was unable to sleep at night because of the pain and was also feeling numbness in my hand. After the first few treatments I felt a measurable improvement in the pain and had increased movement. After about 10 treatments I have not had any more issues with my neck and shoulder. I highly recommend her!"
– S. C.
"
"Dear Dr. Chang, Thank you so much for seeing me on short notice. I wanted to let you know that my anxiety has been greatly decreased and my sense of groundedness and peace has returned. I am so relieved and grateful to have you nearby to help me when I am feeling overwhelmed."
– A. C.
"
"After a several-months-long progression of decreasing range of motion and increasing pain in my shoulder, I was at my wit's end. After only one treatment by Dr. Chang, I had nearly full movement and significantly less pain than after two months of physical therapy! Thanks Dr. Chang!"
– L. C.